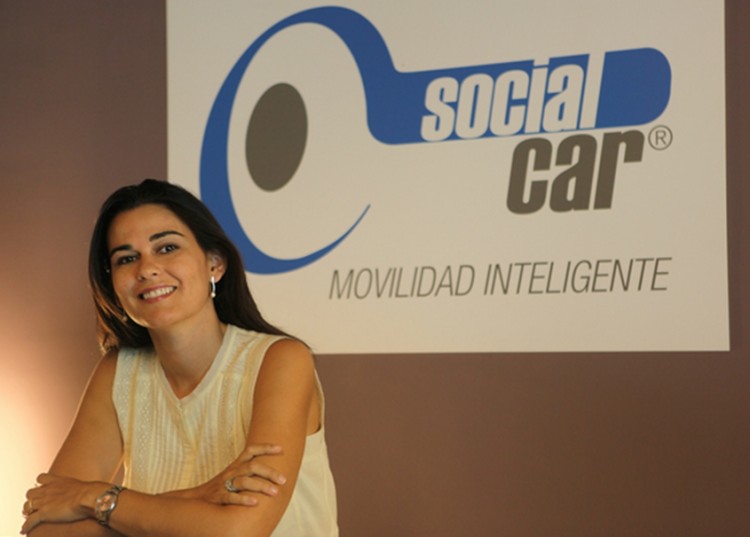 P2P car sharing platform SocialCar has raised its first round of funding, €800,000 from Cabiedes & Partners. The Barcelona-based company was launched in 2011 by Mar Alarcón and Francesc Queralt and operates as a marketplace, connecting car owners with users in need of a car.
In a phone conversation, Mar tells me that the initial idea was to build a car sharing company with its own fleet of cars. However, they saw an opportunity in applying the model started by Relayrides or Getaround in the US in Spain. "We thought it would be a much more efficient model and at the time there wasn't much competition in Europe", Mar says.
They early stages of SocialCar were spent in making sure that what they were trying to build was legal according to Spanish law. "It was a new space and there weren't any companies that had done something similar in Spain", Mar explains. "We had to innovate in a very traditional industry, such as car insurance".
Up until last year, car owners who wanted to rent their vehicles on SocialCar needed to change insurance policies. However, the process has been streamlined and these days this is no longer needed, which means that car owners can simply sign up for daily car insurance policies.
The company says that it has three main types of consumers: recurrent drivers (who don't own a car), occasional drivers (they do own a car but might need a special one for certain occasions) and travellers. Mar says that 17% of SocialCar's users are foreigners who visit Spain and decide to rent a car on their platform, mostly because they've used similar services before in their home countries and prefer them over traditional companies like Sixt, Enterprise or Hertz.
European competitors include French companies Drivy (who has raised more than $10 million to date) or Ouicar and Germany-based Tamyca or Autonetzer. Competition in Spain is still non-existent, and only car sharing startup Amovens (which was recently acquired by GoMore) has promised to enter the space in the next few months.
SocialCar currently has 40,000 users ("it's a very tight and strong community", Mar says) who, on average, rent vehicles for three days. The company charges a 15% commission per transaction and is planning to use the funds for marketing purposes, to raise awareness and attract new customers.