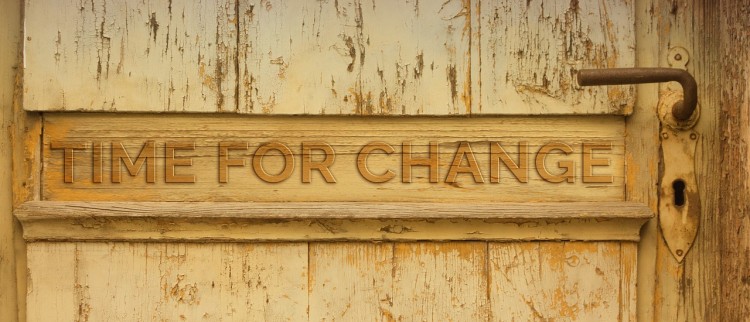 Last week it was announced that restaurant booking startup Restalo had acquired competitor Restaurantes.com. Terms of the deal were not disclosed, although TechCrunch says it was a €5 million exit and an all-stock deal.
Barcelona-based Restalo had previously raised $11.4 million from various investors, according to Crunchbase. The list of backers includes Active Venture Partners, which led the company's €1 million round in 2011, and Seaya Ventures, which injected $10 million into the company in September 2013, with the participation of ActiveVP as well.
As a result of the acquisition, Restalo will continue operating under the Restaurantes.com brand and will have a database of more than 6,000 restaurants in Spain and 1.2 million users who have booked a table through either platform. In theory, with this numbers the company surpasses its closest local competitor, El Tenedor (LaFourchette), which was acquired by TripAdvisor in 2014 for up to €100 million.
What's interesting about the deal is that the financial performance of both companies in recent times has been far from ideal and there are legal tensions between its founding team and investors.
Restalo's financials
According to data filed with Spanish financial authorities and provided by Dato Capital, Soluciones Hosteleras Interactivas SL, the company behind Restaurantes.com, reported sales of less than €300,000 in 2014 and negative net income of €131,000.
Restalo's losses are much larger. The aforementioned data sources reveal sales of €900,000 and a loss of €3.2 million for 2014, representing a decline in comparison to previous years. In 2013 the 70-person company reported a loss of €2 million on revenue of €1 million. The previous year (2012) it had sales of €1 million and a loss of €884,000.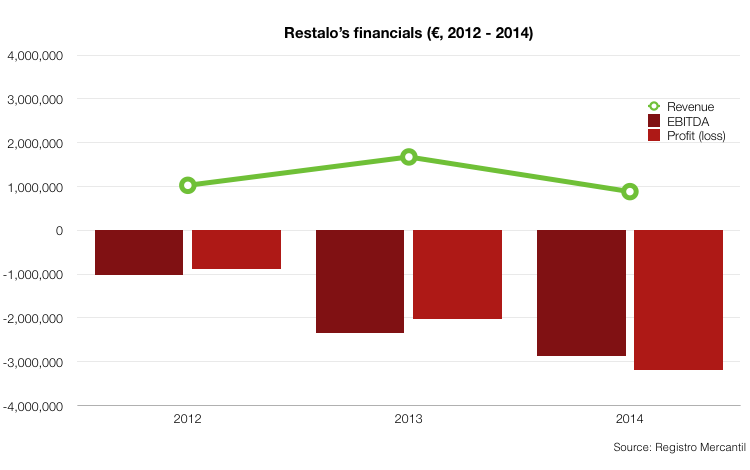 Part of this can be attributed to Restalo's ambitious expansion plans, which saw the company launch its services in countries like Italy and Australia. The Australian subsdiary was shut down in May 2014 and filed for bankruptcy soon after.
Other sources say that the company was known to overspend on various fronts and it wasn't until investors stepped in that it started paying more attention to its financials. A source familiar with the industry told Novobrief that making money in the restaurant booking business is "very tough". "It's a very sales and support intensive industry with very low margins, which leads many companies to spend a lot of money and look for an exit", the source said.
The new Restalo?
Asked about the company's decrease in sales in 2014 (-50% YoY) and unprofitability, Seaya Ventures' co-founder Michael Kleindl said it was to be expected. "When we invested in Restalo we took a couple of strategic decisions which have led to a decrease in sales. We cut off a couple of business lines that were not key to our operations and in 2015 the company is growing again".
One of such strategic decisions was to get rid of Restalo's coupon business, which the company was heavily involved in. "We want Restalo to be in the technology and reservation industry", Kleindl says. "The idea is to follow the Opentable model instead of Groupon's".
Restalo provides a consumer-facing app for users to make reservations and also management software for restaurants.
The other main decision investors made was to replace Restalo's founder and CEO, Juan Otero, with a new professional CEO. Otero has moved to Australia -where he previous lived and ran the Aussie subsidiary- and is now running a food catering business in the country.
Restalo's other co-founders, Enrique Dominguez Miguel and Clarissa Oleary, have also left the company in recent months.
Pablo Pastega Milans del Bosch is now running Restalo -and the resulting entity following the merge-, after having spent time at Orange and Cisco Spain. Prior to joining Restalo, Pastega served as the managing director of Glossybox in Spain (which shut down in 2014) and then Spotcap, both Rocket Internet companies. He joined Restalo in January of 2015.
"Restalo's co-founders and CEO did a great job in building the company", explains Kleindl. "But there's always a point in time when it becomes clear that the founders are not the right ones to grow the business and that's why we decided to transition to a professional CEO".
Legal troubles between Juan Otero and investors
Novobrief understands that there are currently legal tensions between Restalo's founding team, specifically Juan Otero, and its investors. Multiple sources close to the company say that the Australian subsidiary (led by Otero at the time) spent way more than was necessary "on various fronts", which led to internal problems at Restalo and between Otero and the rest of the team and investors.
These same sources say that there's a civil case pending between Otero and the company's investors, and that while the latter accuse Otero of the aforementioned overspending, Otero considers he was ilegally fired from the company and its board of directors, losing a significant stake in the company in the process.
Asked about this, Kleindl said that he "doesn't comment on rumours", and added that "Otero was a good founder". We've reached out to Otero but he has yet to respond to our emails.
In the meantime, Restalo (Restaurantes.com from now on) will continue to try to right its ship.
Photo | Geralt