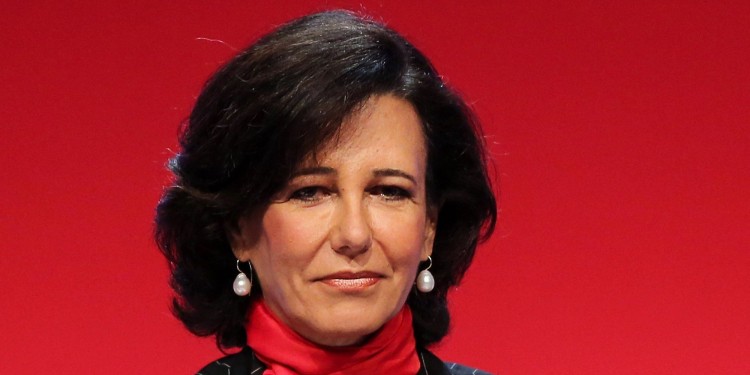 Here's how the story goes: in December of last year, Banco Santander (along with Telefonica and MasterCard) announced a €46 million investment in British payments startup Monitise. At the time of the deal, and we're confident this is still the case, Monitise was the company providing the technology behind Yaap, the Madrid-based startup created by Santander, La Caixa and Telefonica.
Monitise was once considered one of the most promising fintech startups to come out of London, but the company has been bleeding money over the past few years (it's shares are down 80% YoY) and even put it itself up for sale in January and announced that its founder and co-CEO, Alastair Lukis, would be leaving the company. After failing to receive a good enough offer, Monitise abandoned plans to sell off.
After all this drama, Santander announced yesterday that it would launch a joint venture builder to "invest in, build and scale fintech businesses". In essence, it's a new corporate incubator for fintech startups with up to €28 million to invest, which will be equally provided by both partners. This new initiative will be lead by Santander's global head of R&D innovation, Julio Faura, and Alastair Lukis, who is back in the game after being ousted as co-CEO in March.
In a statement released by both companies, Santander claims that startups created (or invested in) as part of this initiative will get access to Monitise's technology and to Santander's large network of clients and services. Monitise will also receive a "multi-million pound upfront license" and, hopefully, an increase in clients "by providing services to companies" in the joint venture.
For Monitise, which is not in good shape, it seems like a win-win scenario.
Santander, the biggest bank in Europe per market capitalization, has been quite active over the past few quarters in the startup space -especially since Ana Patricia Botín was named president following the death of her father-, signing partnerships with P2P platform Funding Circle, launching a $100 million fintech fund and also investing in financial services startups like iZettle or MyCheck.
However, this joint venture represents Santander's first foray into the accelerator/incubator world, which the company hopes it will allow them to find and invest in interesting and relevant fintech startups before they are large enough to compete with some of the bank's core businesses.
Easier said than done.
Early stage and successful fintech startups don't usually want a bank as an investor, especially when they're small and scrappy, but Santander is hopeful that it can find the right approach and use Monitise to bring talent and startups under its umbrella.