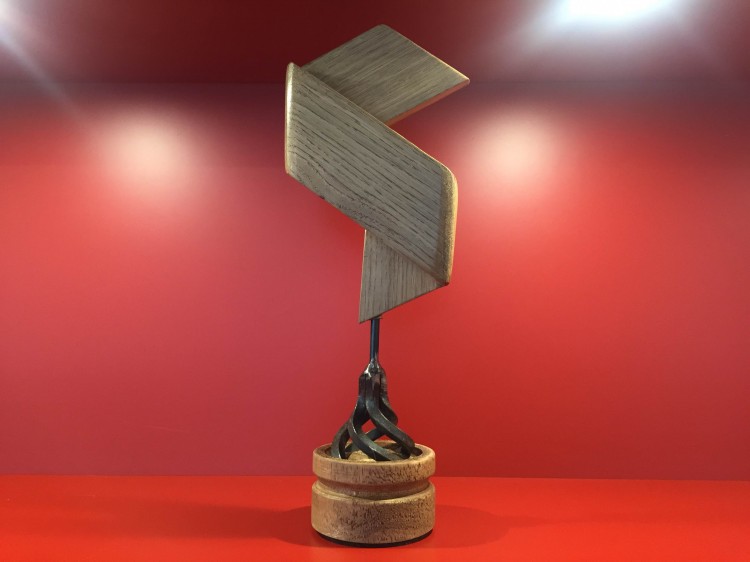 Barring any major catastrophes, Barcelona-based electronic voting company Scytl will become the first Spanish tech company to IPO on the Nasdaq.
Following a $104 million cash injection last year from Vulcan Capital (the VC firm founded by Microsoft's co-founder Paul Allen), Sapphire Ventures, Vy Capital, Industry Ventures and Adams Street Partners, the company founded by the late Andreu Riera and now being led by Pere Vallés is planning to float on the Nasdaq in 2017.
"The amount we raised last year will be mostly used for acquisitions -the company has bought 6 companies in the past 4 years- R&D, provide liquidity to previous investors and, most importantly, to IPO", said Pere Valles in an interview with Novobrief.
At the time of the fundraise, most news outlets and the company itself said that it planned to IPO in 2016, but the date has now been pushed back a year and Vallés claims that "that's the idea we have right now".
When it happens, Scytl will become the first Spanish company to float on the Nasdaq. Unless you count porn juggernaut Private Media Group as a tech company.
From 12 to 600 employees in 10 years
Scytl was born in the heart of the Universidad Autonoma de Barcelona (UAB), the result of the efforts of Andreu Riera and a group of researches in the field of electoral cryptography. "When I joined in 2004 it was a very scientific and academic-centric company", Valles recalls. "Formed by cryptographers who for many years had been developing cryptographic protocols to provide security in electronic voting processes".
Fast forward 10 years and the company that had just 12 employees when Valles joined now has a staff of 600 (255 in Barcelona and more than 350 engineers in Scytl's 21 offices around the world) and has become the biggest electronic voting company in the world.
"We have 24 software solutions covering the entire election process and we are the only player in the market that has truly global ambition and customers around the world with an end-to-end portfolio", the CEO says. "There are 21 countries in the world who use internet voting in their elections and 19 of those are clients of us".
Scytl's IPO to happen in 2017
Scytl's leading position in the sector has also been accompanied by strong financial performance. Although the company is no longer disclosing revenue figures, we do know that it had revenues and profit of $63 million and $23 million, respectively, in 2013. Most importantly, Scytl claims that its average revenue historic growth rate has been 70% per year.
Pere Valles believes that the opportunity they have in front of them is enormous.
While he says that the "cost of going public is high", he's confident the company will be welcomed by the public markets -and more specifically, the Nasdaq- for two main reasons. "We are leading a worldwide market -we're a category leaders- and we also believe that software businesses are often better understood and valued in the US than in Europe".
"If you look at software companies that have gone public on Nasdaq in recent years, you see that most had an average of $80 million in revenue per year, growth rates of 35% and were not profitable", he explained. "We will be much larger than that, we have a greater average growth rate and we are also profitable".
The cost of going public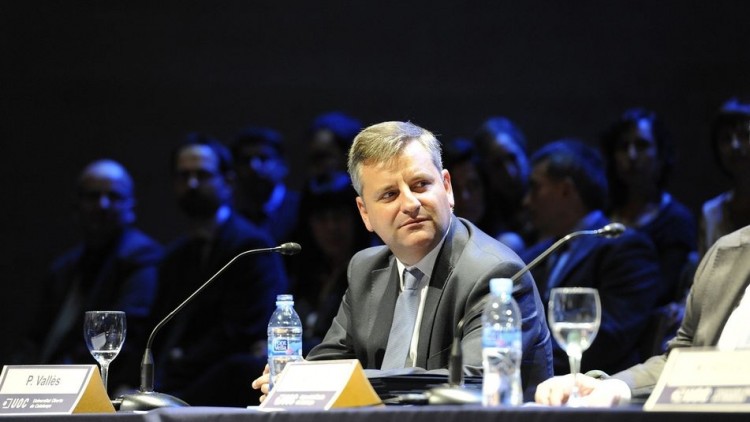 In order to prepare to float on the Nasdaq, Scytl has gone through multiple changes over the past few months.
Asked about the cost of going public, Valles said that what's expensive about the process is to create the internal infrastructure needed to start trading, mostly in areas like reporting. "The Nasdaq is very demanding when it comes to internal control systems, much more so than other markets such as Alternext or MAB", he said.
The process also means building an experienced management team who has gone through it before and bringing in people who have expanded and internationalise large software businesses.
Scytl hired Dan Graham as CFO in December 2014, who now oversees the team responsible of preparing the company to go public. Graham previously served as CFO of Ariba Inc for almost 10 years, increasing the company's market cap from $400 million to over $4 billion before it was acquired by SAP in 2012.
A few months before Graham joined, Scytl lured Jim Walsh from everis, where he served as Technology Outsourcing Director for more than 3 years. Prior to that, Walsh spent 5 years in HP as an executive. At Scytl he's now VP of Operations.
Both Graham and Walsh have relocated to Barcelona.
Other key hires include Carlos Aznar (VP of Software Engineering), Joan Villalta (VP of Product Management), Brian O'Connor (General Manager in the US and Canada) and Yvonne Sandner (VP and Corporate Controller).
In a March interview with local news outlet Expansion, Valles claimed that the company was looking to be valued at over $1 billion at an eventual IPO.
It's election time in Spain
Before the end of the year Spain will go through two key elections at a country and regional level.
On September 27 Catalunya will choose a new president and perhaps to become an independent country, separating itself from Spain. Although other media outlets have claimed that Scytl will be part of the election process and a client of the Generalitat de Catalunya, Pere Valles says that's not true. "We have had nothing to do with the previous referendum on Catalunya's independence and we don't currently have any contract signed with the Generalitat", he told Novobrief.
However, the company has been indeed selected by the Spanish government to run the general elections that will take place in December 2015, after winning a €15 million contract that had been controlled since 1990 by the giant tech company Indra. In a ludicrous statement to El Confidencial, Indra said it was "surprised" and that it "expected to win the contract" one more time.
Asked about the elections, Valles said that they have an internal policy of 'zero politics' and they can't say comment on the topic. "We provide the technology for this kind of events and we have to be extremely neutral. And we are. Not only in Spain, but also in the US and in other markets where we operate and are leaders", he concluded.