The Startup Olé 2018 pitch competition took place today, and out of 64 startups who participated throughout the week, only eight finalists were selected, and two winners chosen.
Today marks the conclusion of Startup Olé 2018. Sixty-four startups participated in the pitch competition who were divided into eight verticals consisting of eight startups each.
Two winners were chosen out of the eight for the two categories of Energy and Green.
Here are the eight finalists, followed by the winners.
Startup Olé 2018 Pitch Competition Finalists
Faromatics: a startup bringing high tech to livestock production. The startup develops livestock robots to increase animal welfare, improve farm productivity, and create less conflicting products for consumers.
Booklyng:  a sophisticated website optimization platform, that gets incorporated into the hotel's website, and integrates seamlessly with its reservation system, to increase its conversion ratio and boost its direct bookings.
GEKO NAVSAT: develops localization and navigation solutions based on an advanced knowledge and application of Global Navigation Satellite technologies.
IsnotTV: Content Creation and Monetization SaaS platform centered around Movies and TV Series.
DeuSens: offers technological solutions that optimize the commercialization process and enhance the brand value of its clients.
Trovant: a startup whose specialty is the development and scaling of environmental biotechnology, translating innovative ideas from the laboratory scale to its industrial application.
Sensius: offers new approach to thermal therapy for treatment of cancer. It is an adjuvant therapy solution which increases efficacy of radiotherapy and/or chemotherapy treatments up to 50%.
Crediwire: offers users to follow their own financial performance and benchmark the performance against industry averages in real-time.
The winner of the Startup Olé Pitch Competition Energy Award
Trovant wins the Pitch Competition Energy Award sponsored by Gas Natural Fenosa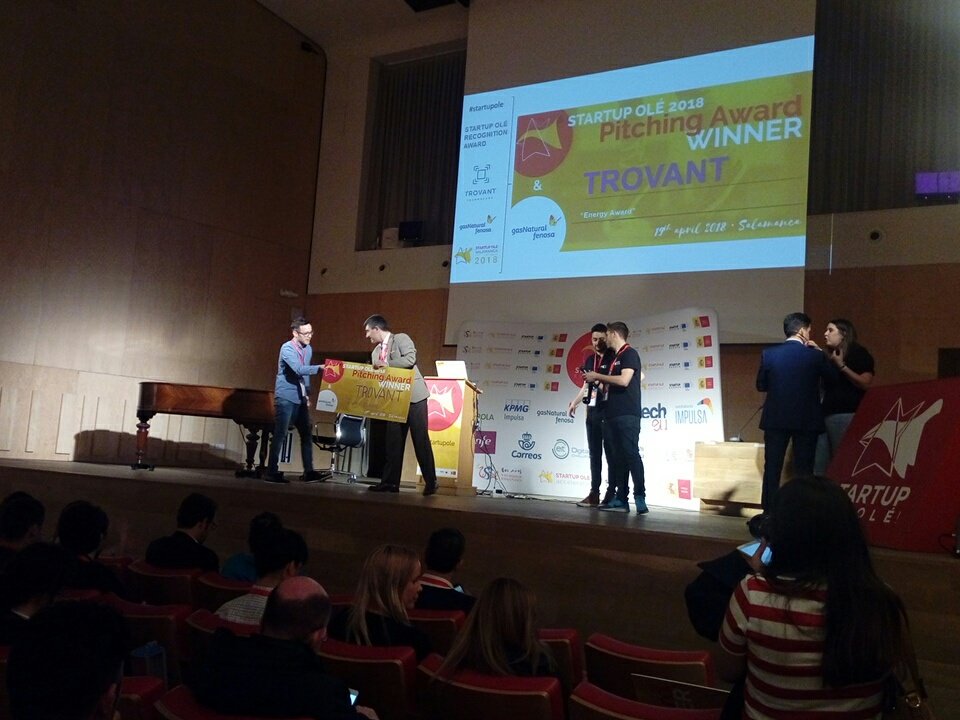 The Winner of the Startup Olé Pitch Competition Green Award
Faromatics wins the Pitch Competition Green Award.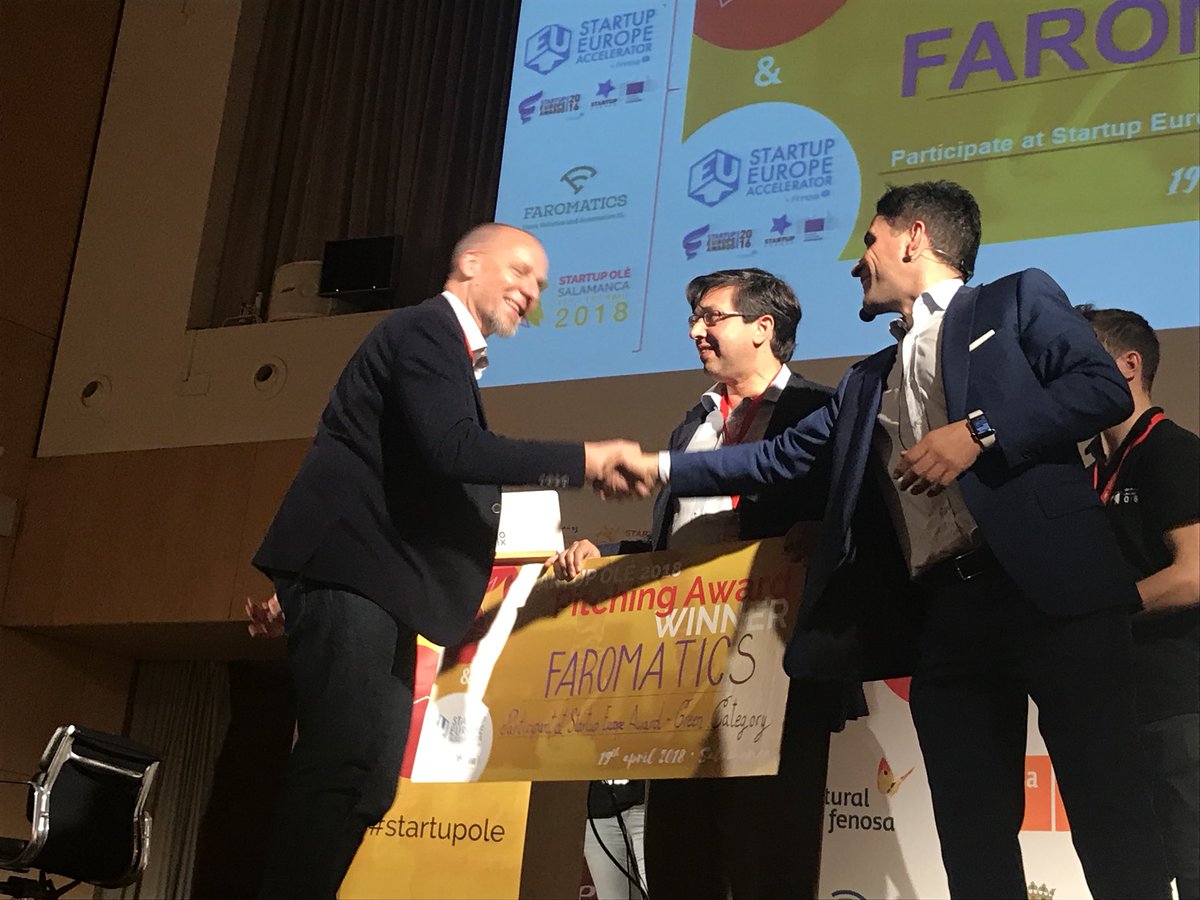 Notable awards
Sensius took home the Venture-Iberia award.
Santalucía Impulsa won the Best Accelerator Program prize.
El Economista won Best Media Outlet.
ICEX was awarded with the Best Pub Institution prize.
Lazarus won the Accelerators Asembly award.
Gas Natural Fenosa won Best Corporate.
Fundación ONCE took home Startup 4 Good.