The Spanish startup ecosystem has experienced significant growth in recent years. In the first quarter of 2022 alone, over €1.2 billion was invested in Spain's emerging companies – already more than was raised in all of 2020.
To boost the country's post-pandemic economic recovery and modernization, the government has introduced a new "Startup Law" – aimed at incentivizing the creation of new companies, and attracting international talent and investors.
With these developments, the number of Spanish startups – already numbering over 10,000 – looks set to continue to soar in 2022 and beyond. Jobseekers in the tech space are more spoilt for choice than ever before, so here's our pick of some of the best places to work in Spain.
---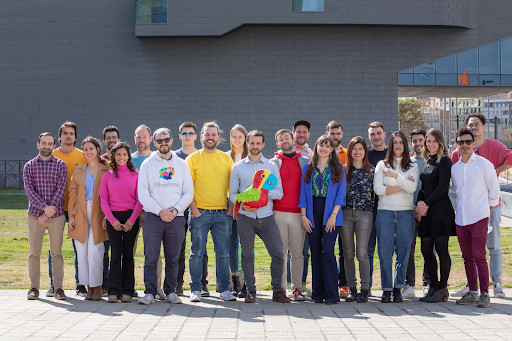 With offices in Barcelona and London, this fast-growing startup is the place to be for those who want to be part of the artificial intelligence (AI) revolution.
Aflorithmic's mission is to make audio scalable, and they're doing so using the latest technologies in synthetic media, voice cloning, and audio mastering.
Led by technical founders, Dr Timo P Kunz, Bjorn Uhsss, and Peadar Coyle, Aflorithmic is made up of a self-proclaimed "nerdy bunch" of curious and driven professionals who love to take on challenges and solve problems.
This enthusiastic team is now 36-strong, and members hail from 18 different countries. Thanks to this accent diversity within their own team, they are one of the only voice AI startups representing a variety of native and non-native accents.
Benefits of working here include regular learning and development initiatives, such as their biweekly journal club, stock options for long term employees, and the option to work remotely.
If that's not enough, their Barcelona office has a sunny terrace and is located just 200 meters from the beach.
---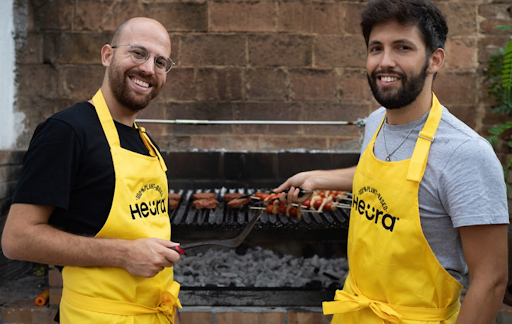 Heura Foods is a Barcelona-born startup that produces 100% plant-based meat alternatives.
They describe themselves as "good rebels," on a mission to revolutionize the food industry, reduce carbon emissions, and protect the planet.
The company sees the world's existing problems as an opportunity to find positive solutions.
Heura Foods is made up of a progressive, passionate, and proactive team – that's constantly learning and challenging the status quo.
Workers are given autonomy and flexibility, and are encouraged to take full ownership of their professional path.
The company in turn fosters employees' growth with development initiatives. Heura Foods is currently seeking to fill a number of open positions.
---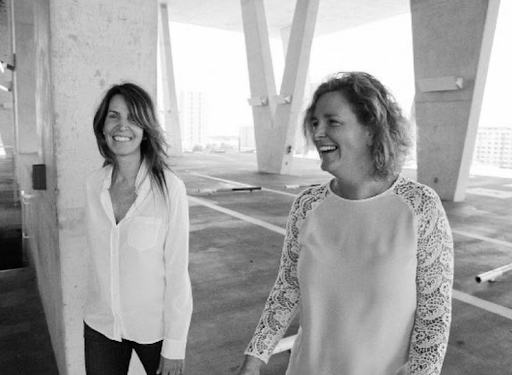 In a sector dominated by men, TheVentureCity is the female-founded global early-stage venture fund focused on making the entrepreneurial ecosystem more diverse, cross-border, and fairly funded.
With over half of their leadership positions filled by women, the firm's mantra is "the world's minorities are our majority."
For TheVentureCity, startups and ecosystems have no zip code.
The firm seeks to employ and partner with members of diverse and underrepresented groups, as they believe it's those individuals who can make the biggest difference in their communities.
They have offices in Madrid and Miami, where they regularly open their doors for a range of events and educational opportunities, to strengthen ties with the tech community.
TheVentureCity currently has several open positions, both at the firm itself and across its network of startups.
---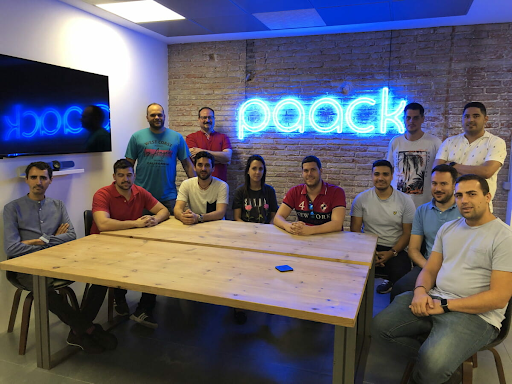 Paack is a delivery service for e-commerce that allows customers to select their own delivery slot and optimizes vehicle distribution.
The Spanish startup has now expanded to over 60 cities across four countries, and serves giant retail marketplaces such as Amazon.
Its ambitious and highly qualified team thrives on the challenge of scaling a global technology and logistics business.
Paack puts inclusivity before all else, and its multicultural and diverse team is a testament to this.
The company is currently looking for driven and inspired individuals from a range of backgrounds to join its growing team.
---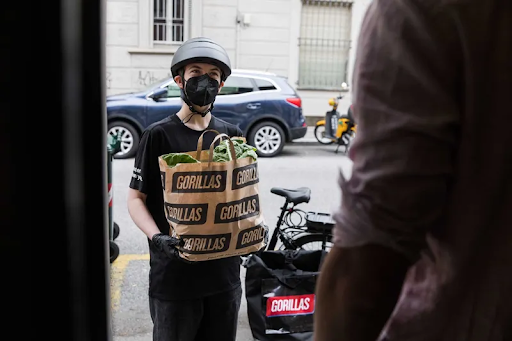 One of Europe's hottest and fastest-growing startups, Gorillas has taken the world of quick commerce by storm.
They currently have over 10,000 employees, and operate in nine countries, including Spain.
This young and energetic company puts its workers first. Even before Spain introduced its rider's law last year to protect gig workers' rights, Gorrillas already offered all its employees contracts, healthcare, and career progression opportunities.
The company aims to foster a people-centric "culture with creative expression at its heart".
It recently launched Pedal Records, a homegrown record label to help its employees develop their music careers, and regularly holds live DJ sets for staff to enjoy.
The company does its bit to reduce food waste and makes sustainability a priority, thanks to its partnership with organizations such as Too Good To Go.
---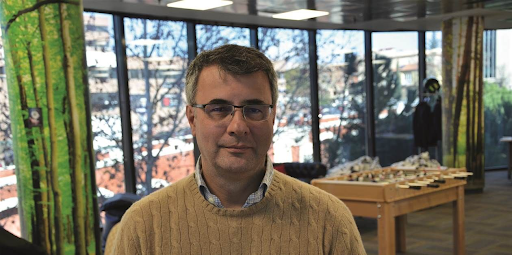 CEMEX Ventures aims to revolutionize the construction industry by supporting and engaging with game-changing startups, entrepreneurs, universities, and other stakeholders across the sector.
The venture firm seeks to identify opportunity areas and offer sustainable solutions.
Its key areas of focus include smart cities and buildings, project design and engineering, supply chain management, project and job site management, innovative building materials and construction methods, and investment and financing.
Therefore CEMEX Ventures is always on the lookout for talented and motivated individuals from a variety of backgrounds.
Its Spanish office is located in the heart of Madrid.
---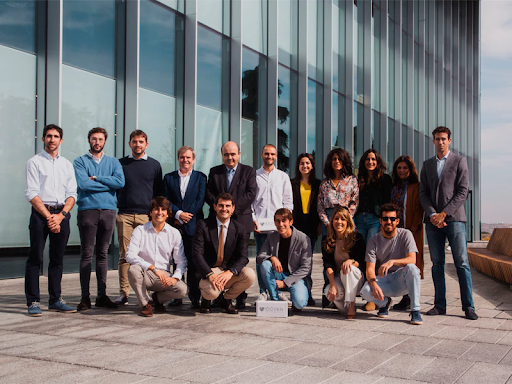 IDOVEN is a health tech startup that's using the latest in artificial intelligence and wearable technology to detect heart problems early and ultimately prevent cardiac diseases, myocardial infarction and sudden death.
Among the company's top values are respect, humility, empathy, diversity, high scientific rigor, commitment, and willingness to work, learn, help and solve problems.
The multidisciplinary team is composed of professionals from cardiology, nursing, engineering, science, artificial intelligence, platforms, SaaS and entrepreneurship.
The team boasts strong innovation and teamwork skills to help them solve the most pressing problems in the healthcare field.
---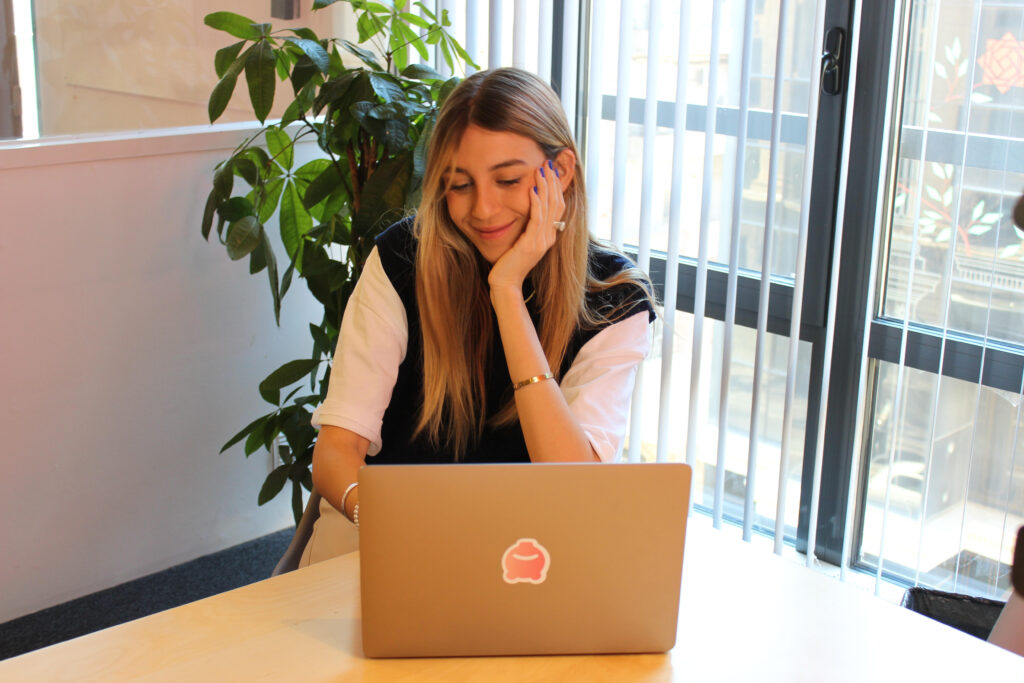 Goin is a revolutionary fintech startup that's redefining how people achieve their financial goals through automatic savings and investments.
The app is already helping 600,000 users across Europe fatten their wallets without making any changes to their lifestyle.
If you join Goin's talented team, you'll find yourself surrounded by motivated, innovative and driven individuals, guided by a work culture based on respect and a "can do" attitude.
Employees highlight the opportunity to be part of a fun and challenging project, and a friendly work environment, as some of the best things about working at Goin.
Their office, located in the center of Barcelona, always has a kitchen stocked with snacks and drinks, and employees are offered gym memberships and free parking.
---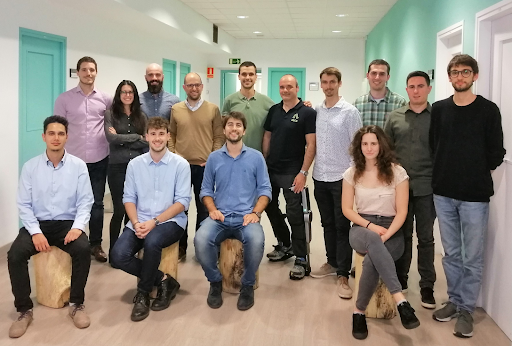 ABLE Human Motion is a health tech startup on a mission to help people regain the ability to walk.
Its world-first, light-weight exoskeleton empowers people with disabilities by providing better mobility and increased independence.
ABLE is constantly on the lookout for motivated, talented, and problem-solving individuals to join its passionate team.
The company is currently preparing its product for scale-up, and so is seeking individuals who thrive in a fast-paced work environment.
Team members say that some of the best things about working at ABLE include helping develop a healthcare solution that will have a real impact for countless individuals, working in a supportive team where everyone's voice is valued, and a flexible schedule with the option of working remotely.
---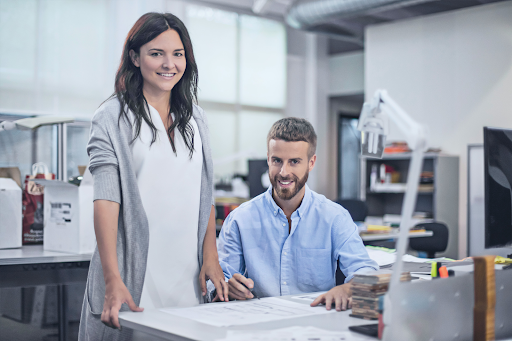 Ingram Micro Cloud is a global division of Ingram Micro, and employs more than 1,500 people worldwide, including in Spain.
It helps some of the most successful and pioneering companies reach their digital transformation goals by providing the world's most extensive marketplace of cloud products for businesses..
The company is constantly on the lookout for technical, marketing, and creative talent to join its team of dedicated cloud specialists.
It strives to foster a culture of innovation, creativity, and entrepreneurship among all its employees.
Some of the top working mantras at IMC include: act like an owner, think big and do great things, embrace change and drive it, and put people first.
---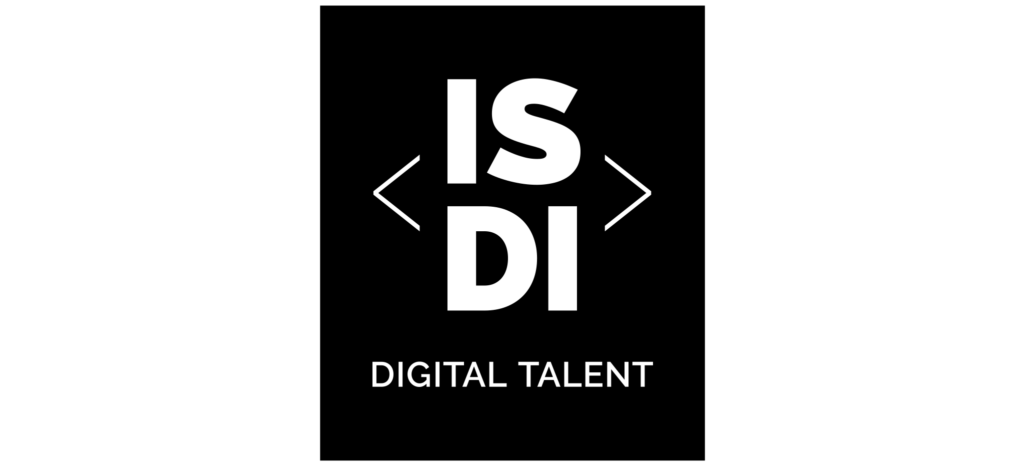 ISDI is the largest entrepreneurial and innovation ecosystem in all of Europe. Its accelerator program was born in 2014 with the objective of seeking out digital talent coupled with an entrepreneurial ambition to boost and professionalize the startup market in the region.
The organization, led by Jesus Tapia, has developed dozens of incubation and acceleration programs—creating, training, and accelerating hundreds of startups, with thousands of companies having already applied to their programs.
Their first startup acceleration program, IMPACT, marked a milestone on the continent thanks to the collaboration between public entities, corporations, educational entities, investors, and of course, startups.
Since then, they have been listed in the top positions of the European and global rankings as one of the most important accelerators in Europe, and in 2019 one of their programs (IMPACT Connected Car) was chosen as the best startup acceleration project of 2019 by the European Commission.
---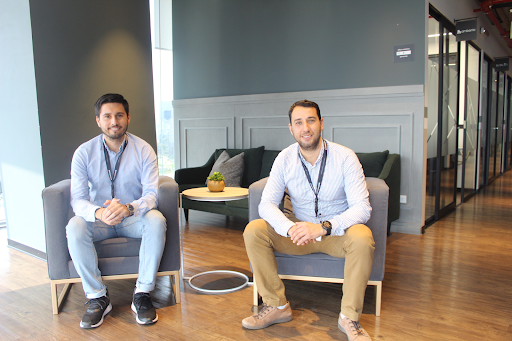 Amberlo is an European LegalTech company on a mission to help law firms transform into high-performance digital organizations around the world – supporting Spain from the city of Valencia.
Its cloud-based case management software was created for legal professionals and law firms, and provides all the tools that are essential to running a modern legal practice efficiently.
The company is made up of a multicultural team of over 20 business experts, developers, and customer success professionals with a shared passion for improving LegalTech, and broad experience in software product development.
Communication and transparency are top priorities at Amberlo.
Employees are given constant feedback, with a focus on improving the strengths of each individual, and helping them reach their full personal and professional potential.
---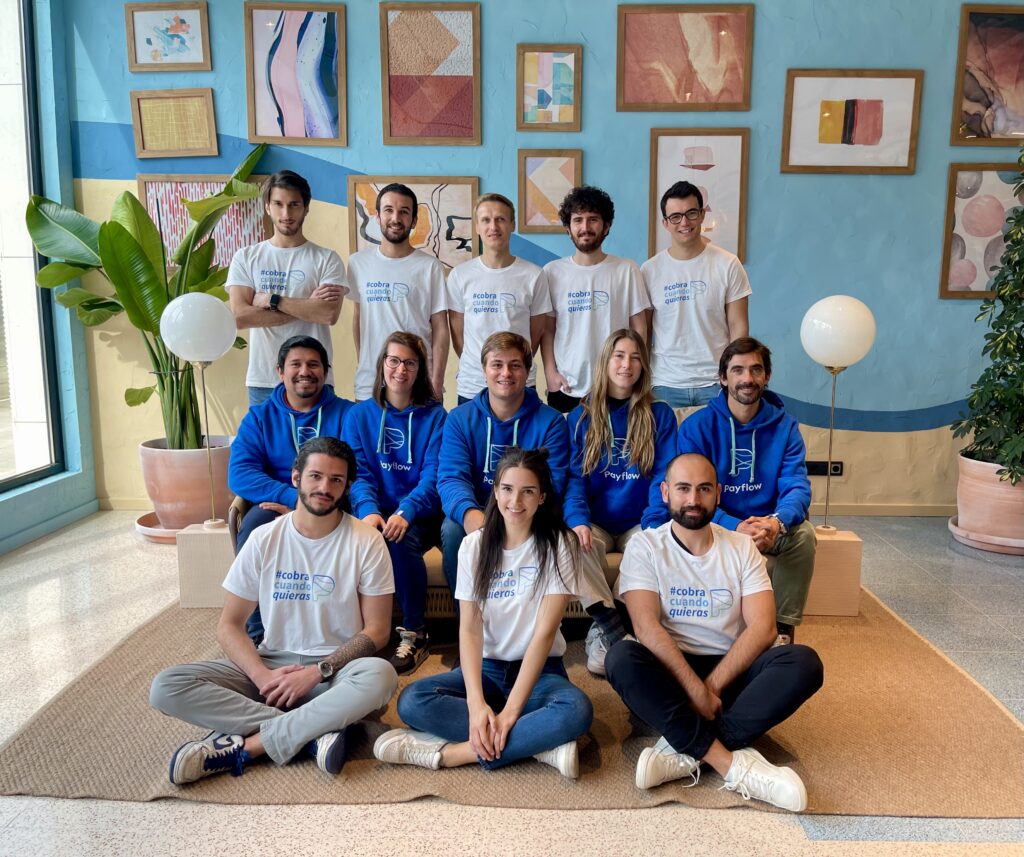 Fintech startup Payflow has offices in Barcelona, Madrid, and Bogotá. 
The company's goal is to be the number one salary-on-demand application and financial wellness platform, delivering significant value for employers and employees alike.
In July 2021, Payflow became one of the few Spanish startups to be accepted into Y Combinator – one of the world's most important accelerators based in Silicon Valley in the United States.
Payflow's core working values are to not give up until a solution is found, learn from mistakes and always strive to improve, work hard, and enjoy what you do. They're currently hiring.
---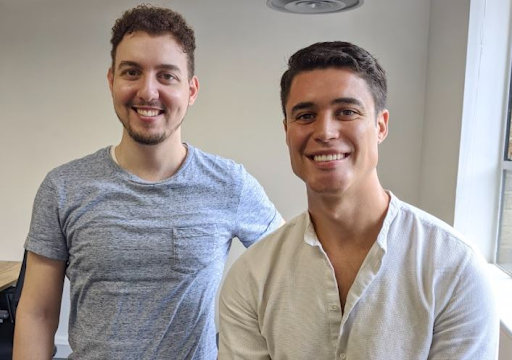 Krew is a digital fitness and health startup with a team that's distributed around the world.
The company's mission is to make the world happier and healthier, and it's built on the principles of product excellence, data over opinion, elevating each other, and innovation.
So much of what Krew does as a company is new to the world.
There's no rulebook for it, so the team is curious and inquisitive by nature. Employees enjoy the fun, fast-paced, creative, and motivating culture that the company fosters.
Perks include weekly team workouts, together with a flexible, remote work setup, provision of utilities and other office goodies, as well as technical training for all employees, and a constant system of feedback and personal development.
---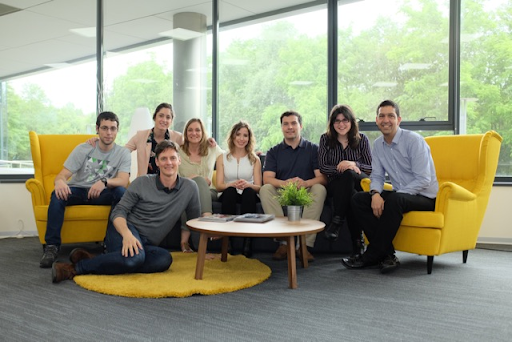 Countercraft aims to protect organizations from targeted cyber attacks with its counterintelligence products.
Its Deception Platform, currently used by governments and Fortune 500 companies, misdirects attackers while collecting information about them and their objectives.
When it comes to employees' skill sets, the company deems creativity to be just as important as technical know-how.
It recognises cybersecurity and threat intelligence as an art form, and thus seeks artists to join its passionate team and make its vision a reality.
As well as fostering career progression and encouraging constant learning, the company nurtures its workers' curiosity and imagination.
It has offices in Madrid, San Sebastian, London, and New York.
---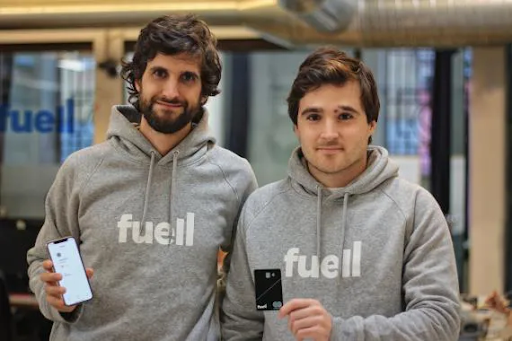 Fuell is a Spanish fintech startup that aims to streamline and simplify expense management, saving companies and employees time and money.
The working culture at Fuell is equal parts driven and fun.
They describe themselves as both "an Olympic team" and "laughers." In the company's own words: "Good vibes and passion for everything we do are non-negotiable."
Perks of working at Fuell include the option to work remotely, flexibility, access to a network of mentors, and a library stocked with essential reading material.
The company's Madrid office is located in a young and vibrant neighborhood.
Its tech team, mostly based at Fuell's Las Palmas office, can enjoy a range of activities that the island has to offer, such as fishing, surfing, hiking volcanoes.