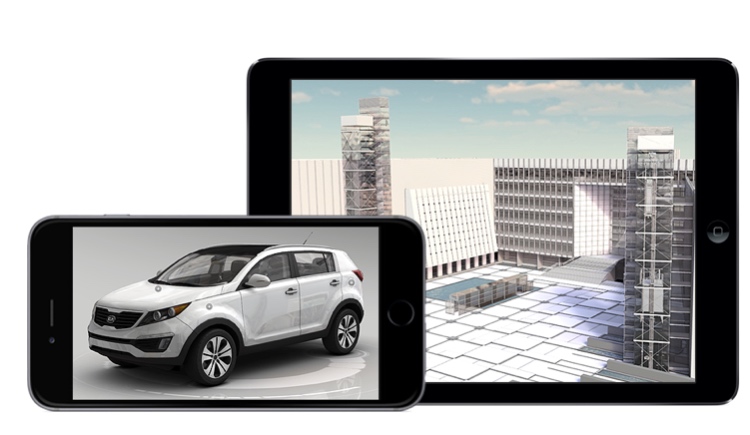 "We want to become the 'YouTube of 3D models". That's how confident Viktor Nordstrom sounds, CEO and co-founder of Cl3ver, a Barcelona-based startup that offers a cloud platform for users to create and publish interactive 3D presentations on web and mobile.
"Daniel Iborra and I had the idea in February 2011. What we wanted to do was combine HTML5, 3D and cloud technologies and apply them across a wide variety of fields", says Nordstrom. Six months later, in July 2013, the startup closed a $800,000 round led by 101Startups, Wayra, Caixa Capital Risc and various business angels.
Cl3ver's product has a clear utility in the field of architecture and manufacturing, allowing clients to present their product or designs with interactive 3D presentations available online and offline. Thus the comparisons with YouTube.
Nordstrom explains that "3D is way of communication. We didn't want to design models, but to give them life and allow users to communicate them via the web". Cl3ver users can import, edit and publish their projects without leaving the platform.
To improve the reliability of its services, Cl3ver has just joined Amazon's AWS Partner Network as a technology partner. Luca Vidotto, marketing manager of the company, tells Novobrief that this represents a "validation of our cloud services" and that Cl3ver remains the only company in the market to offer a "cloud and web-based 3D engine for professionals".
Cl3ver offers three pricing alternatives to consumers. Price ranges are not specified on its website and the company has declined to provide any revenue indications, but users include architecture films such as Gensler and nbbj, 3D visualization studio Blue Marble and industrial robotic company Motoman, among others. The company did confirm that 90% of its sales originate outside Spain, which goes on to show the potential for Spain-based but global focused SaaS startups.