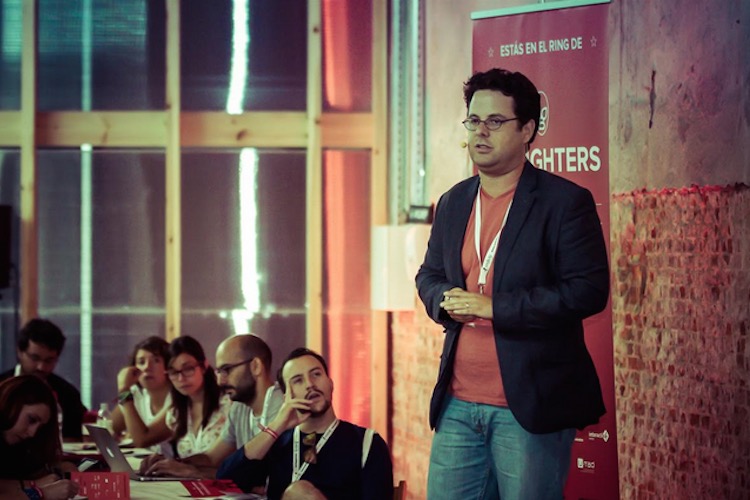 This is a guest post by Christopher Grant, UX & Product Director at King Games. 
Christopher has led multidisciplinary product teams for over a decade. Today at King, the makers of Candy Crush, his team is building the network-level experience for hundreds of millions of players using everything from native and web features to social media and push messaging. Previously, he led key strategic projects at innovative startups like Tuenti, Sclipo and Emagister.
Confession: I'm not a "methodology guy" by nature. Maybe it's the chronic autodidact in me, the one who's got enough gray in his beard to remember a time before you could get a Masters in UX or people spent their time discussing the V in MVP. Whatever the reason, I'm almost always skeptical of doing anything by the book.
Lately, however, people keep asking me about the "methodology" I use with my teams, the process we use to go all the way from ideation to a prioritized backlog. And, despite my process skepticism, I found myself wondering "do I have a  process?"
After lots of soul searching during my long flights up North, it turns out the answer is "yes": even this old skeptic has a set of steps he likes to use. Sure, the order may vary and, like my personal experience, it's a strange combination of ideas taken from different sources and woven together over the years, each feature launched adding a stitch. Although I can't guarantee this process will work for you or your product, I can tell you that it was developed the hard way, through trial and error, and that it works (most of the time) for me. Continue reading "A product methodology of one's own"